Skyblock Forums
We are pleased to announce two new recipes:
Red Sand
- One rose red dye surrounded by 8 regular sand yields 8 red sand
Regular Sand
- One bonemeal surrounded by 8 red sand yields 8 regular sand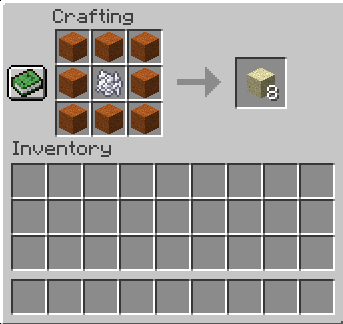 We hope players will find these sand conversion recipes handy, since you can convert whole stacks with just a few mouse clicks.
We are pleased to release new custom recipes for Skyblock:
Packed Ice (4)
- 8 plain ice surrounding one lapis lazuli
Podzol
- 1 grass block, 1 leaves block (any kind), and seeds in any arrangement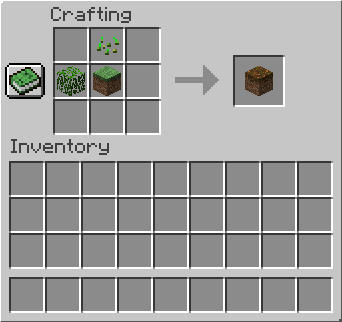 And a special recipe for 24 hours only:
Independence Pickaxe
- Three diamonds, two sticks, and red, white and blue wool, arranged as shown below, creates a special diamond pickaxe to remember this day by.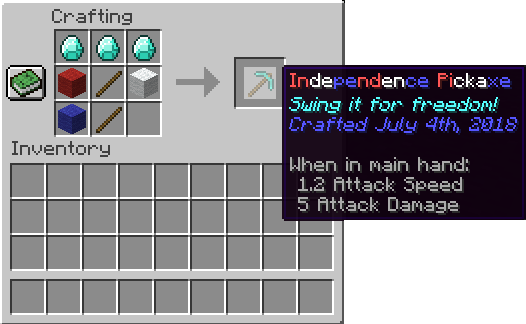 We plan to add new recipes from time to time as well, so stay tuned.
The Nether has been reset with a new random seed. There's still the same number of Nether fortresses, they're just in different places now.
Happy hunting!
We have successfully moved all of the servers, Skyblock, Classic SB, SkyWars, & the SB Forums to a new server host!

With this move, we have also upgraded all of our servers from 3.5ghz 1270v3 processors to a lovely 4.0ghz I7-6700k, larger SSD Drives, & more Wam. This should reduce latency quite a bit especially when we go over 150+ players.

Since we have moved to a new datacenter(host), the ping should now be a little bit better for those living in Eastern U.S & Europe instead of the West Coast U.S only as it was before. For those living more towards the West Coast, it's nothing that will add significant latency that would ever be noticeable. We feel like this move is a much better location for the majority of players.

Hope everyone is enjoying all of the new updates! <3