Skyblock Forums
Thank you to all who have voted in the month of January! The top 10 voters will receive a $25 gift card to spend up to $25 on our store shop.skyblock.net.
Braindeadly - 90 votes (05:13:48 UTC Jan 30)
so2315 - 90 votes (05:27:28 UTC Jan 30)
Berseyez - 90 votes (05:55:24 UTC Jan 30)
Cup_of_Julia - 90 votes (06:14:26 UTC Jan 30)
Gruee - 90 votes (06:46:42 UTC Jan 30)
GangstaPancake - 90 votes (07:27:10 UTC Jan 30)
iva0o0 - 90 votes (07:31:56 UTC Jan 30)
RolloMX - 90 votes (08:06:34 UTC Jan 30)
Choc_Orange - 90 votes (08:18:43 UTC Jan 30)
everythingoes - 90 votes (08:53:10 UTC Jan 30)
S1Eugene - 90 votes (10:26:14 UTC Jan 30)
cookqie - 90 votes (14:04:47 UTC Jan 30)
Gabbify - 90 votes (14:35:06 UTC Jan 30)
BertBerry - 90 votes (15:13:39 UTC Jan 30)
Calidre - 90 votes (15:22:32 UTC Jan 30)
monkeyart8 - 90 votes (18:44:21 UTC Jan 30)
BoringBen - 90 votes (19:23:52 UTC Jan 30)
Boarder02 - 90 votes (23:00:16 UTC Jan 30)...
Global Updates - February 1st, 2021
Added a Parkour area on the Hubs. Thank you to BertBerry.

Nether has been reset. (For anyone new, the Nether resets with a new seed on the 1st of every month.)
Welcome back to the Monthly Island Competition! Each month our players battle it out to be crowned champion and have their island named the best on the server for that month.
We are pleased to announce that the winner of December's Island Competition was
Houzo
with their island
/visit Houzo
!
hoezo
,you will be receiving your discord role and in game prizes very shortly! Congratulations, and thank you to everybody who entered last month's contest
Now to this month's competition...
As January's contest was held on /skyblock, this month the contest is switching back to /economy! Remember that they will be alternating each month! As always, if you have any questions about the contest, feel free to /msg 52Phenomenon when you catch me in game or contact me on discord @ 52Phenomenon#9268.
Your task is simple: create an island (or enter an already completed island) on our Economy server and submit it. By entering, you have the chance of winning the...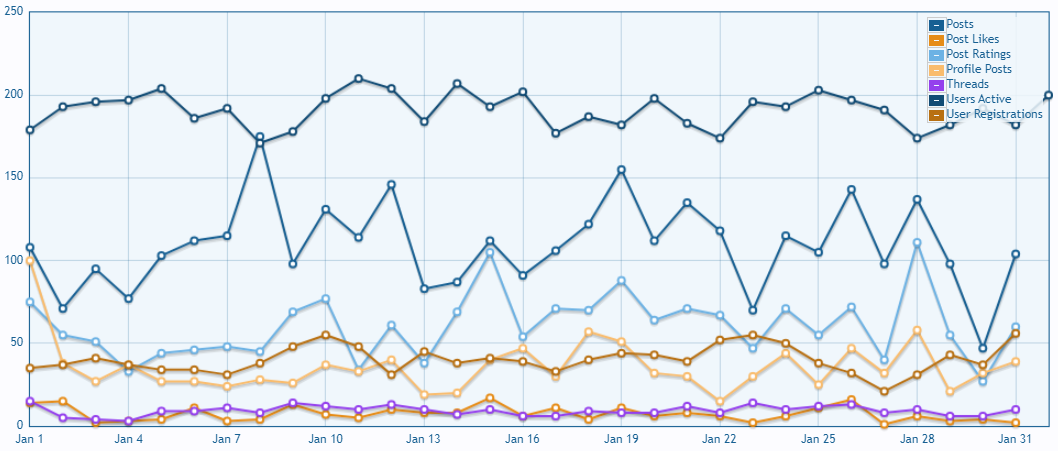 Forum Updates - February 1st, 2021
This month has been full of improvements, fixes and additional features to Skyblock Forums:
Introducing our brand new 'Suggested Guides' section where a small amount of threads will be showcased to aid new players who join the server and the forums. Please do not ask to have a thread featured in this section, and do not be disappointed that it was not included as there are going to be more threads added to this section over time. Thank you for all the guides you create, we appreciate it!
Ratings are finally back! These now appear as normal in the appropriate sections, and any ratings given out while the rating images were gone were still counted so do not worry!
Edited applications section description, formerly there was no description for that section but now we have added some small detail (I won't reveal it so you can stumble...
Global Updates - January 14th, 2021
Just some aesthetic changes to the hubs. Moved spawn down so clouds are visible. Improvements to the selector. Added a welcome book seen on first login.

Additional phrases added to the Skybot.