Skyblock Forums
Welcome back to the Monthly Island Competition! Each month our players battle it out to be crowned champion and have their island named the best on the server for that month.
We are pleased to announce that the winner of October's Island Competition was
slybudda
with their island
/visit _simmons_
!
Slybudda
, you will be receiving your discord role and in game prizes very shortly! Congratulations, and thank you to everybody who entered last month's contest!
Now to this month's competition...
This month there is a twist! Due to the success of the economy island contest and the requests we've received, skyblock can now also take part in the island contest! We have decided to alternate the competitions so that players can fully focus on their island on one server. So this month entries can only be made for our /skyblock server, and next month we will switch so that all entries are for our /economy server. I will always include which server that...
The Halloween Drop Party is just a couple hours away and we wanted to explain how it will work differently this year.

Instead of doing the drop party on Skyblock then moving onto Economy, we will be hosting the drop on a single server. The server will be known as our Events server and will be for all future events. To participate, all you have to do is join the server by using ( /events ) before the drop and remain logged in while the plugin picks users at random.

You will receive the items just as normal, and if you won, the items will be transferred to the corresponding server. (Please give us a couple hours to do the transfer after the drop has ended.) The first 100x heads will be for Skyblock specifically, then the last 100x will be for Economy. If you are an Economy player and won a head for the Skyblock Survival drop for instance, you cannot have it transferred over, though you are of course free to sell or trade it for potentially an equal value.

We are doing this as all...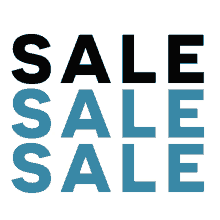 Enjoy 50% off on all premium account upgrades
for a limited time only in line with the in-game sale!

1 month: $2.50
6 months: $12.50
Permanent: $25.00

Terms and conditions apply.
Sale applies to all account upgrades.
See donation issues section should you experience
an issue during the purchase of a rank.​
Added orange colour for all regular members until the end of Halloween.
Countdown added to the side of the main forums page until the drop party event.
The annual Halloween Drop Party is coming soon!

We will once again be dropping a mix of 100x Halloween themed heads on both Skyblock Survival and Skyblock Economy.

Date & Time
October 30th (Friday), 5PM EST/EDT!

As usual, you can be logged in anywhere on the server to participate and our plugin will pick users at random.
We will start first on Survival then soon after move to Economy.

Hope to see you guys there!