Skyblock Forums
One of our servers is down at the moment, and it's preventing players from connecting to /classic, /skyblock or /skywars. We're aware of the problem and are working to get services back online as soon as possible. Sorry for any trouble.

Update: The server is back online and running smoothly. Thank you everyone for your patience and understanding! <3
Have you ever made too many sticky pistons and wish you could turn some back into regular ones? Do you ever find yourself holding eight pieces of string and a slime ball and wish there were something you could make with that? Ever wish there was a way to craft chainmail armor?
If so, then these new custom crafting recipes might be just what you've been looking for!
A sticky piston in the center square with a wooden pressure plate above it now gives you a regular piston:
Eight pieces of string surrounding a slime ball can now be used to craft a cobweb: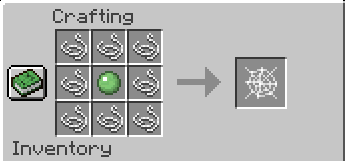 And you can now use the standard shaped recipe patterns for helmets, chest plates, leggings, and boots to craft chainmail armor using iron bars: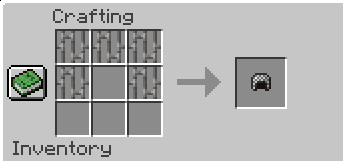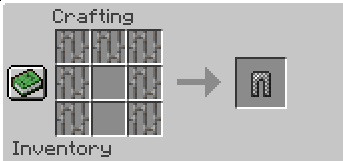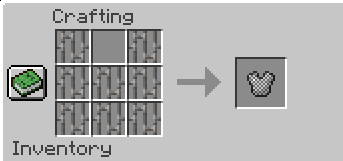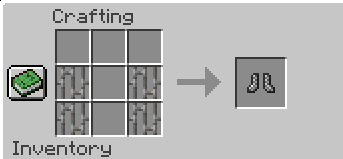 We hope you'll enjoy these new crafting recipes!
Special thanks to
catclaw4335
and everyone else whose suggestions,...
We're pleased to announce two new custom crafting recipes for the /skyblock server.
Notch Apple:
An apple surrounded by eight gold blocks yields an enchanted golden apple (also known as a notch apple), which can be used for crafting special banners.
Undye Glass:
You can now get eight clear glass blocks by putting eight matching stained glass blocks around one blaze powder. (Pretend the heat from the blaze powder melts away the color!)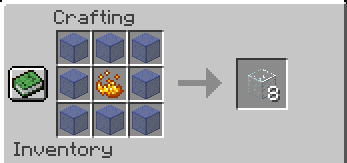 Special thanks to
catclaw4335
for suggesting the notch apple recipe, and to
lilCupcakeFreak
for suggesting a recipe to undye glass, and to everyone else whose feedback and support helped make these new features possible!
Happy Skyblocking!
The Nether has been reset with a new random seed!
Have fun exploring!