Skyblock Forums
Hey guys, the annual Xmas drop party is finally being announced!
A mix of 100 Santa Heads and some rare Present Heads will be dropped! This time however, not only will be dropping on the Skyblock server, but we will also be dropping on the Economy as well!
Date/Time:
December 23rd (Sunday), at 5PM EST!
At this time, we will be dropping on first the Skyblock server and afterwards moving to Economy. We will try to do this pretty quick, so we can do both servers in a good time frame.
As always, you can be logged in anywhere on the server to participate once it begins.
See you guys there!
Christmas is coming early to Skyblock!
We have decided to make some major changes and huge improvements to Skyblock.net as we know it! I have been wanting to do this for a pretty long time and i'm hoping this surprise will be something all of you guys will enjoy.
So first off, after much consideration, we've decided to officially bring Skyblock.org back online! It is 1000x more improved than the last, is much more updated and matches all of the updates we've brought to Skyblock.net this entire year. It will be dubbed 'Skyblock Economy', an alternative to Skyblock.net or 'Skyblock Survival' where there is a $$ based economy with 'Skybucks' just like before. With this we can do a bunch of cool things we can't do on Skyblock Survival, (due to the use of it being an item based economy) such as casinos, improved shops, bankers, bartenders, and more. This is only just the start too, we will be bringing even more updates with time after the initial release. All ranks from the past...
Thank you to all who have voted in the month of November! The top 10 voters will receive a $25 gift card to spend up to $25 on our store shop.skyblock.net.
UvularCarp - 90 votes
Heatherly - 90 votes
Beavis57 - 90 votes
Super_Dave1236 - 90 votes
JJ54KES - 90 votes
Maskaler - 90 votes
TropShop - 90 votes
Andre_NL - 90 votes
Nightflaime - 90 votes
Blyx_ - 90 votes
You will receive your gift card from me through /mail on the /skyblock server. Gift cards can be saved for multiple transactions and do not expire.
You can view the top 10 voters anytime in-game by using the /topvotes command on the skyblock server.
Thank you to all who have voted for Skyblock the past few months and are supporting us.
Have you ever made too many sticky pistons and wish you could turn some back into regular ones? Do you ever find yourself holding eight pieces of string and a slime ball and wish there were something you could make with that? Ever wish there was a way to craft chainmail armor?
If so, then these new custom crafting recipes might be just what you've been looking for!
A sticky piston in the center square with a wooden pressure plate above it now gives you a regular piston:
Eight pieces of string surrounding a slime ball can now be used to craft a cobweb: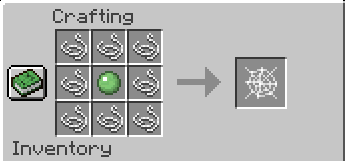 And you can now use the standard shaped recipe patterns for helmets, chest plates, leggings, and boots to craft chainmail armor using iron bars: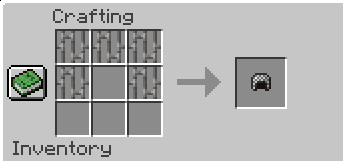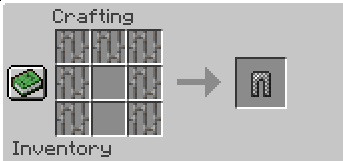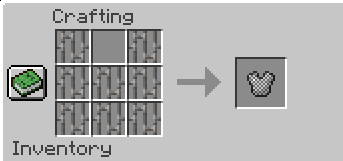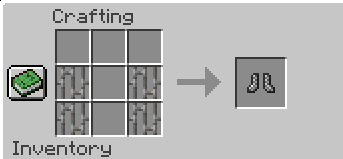 We hope you'll enjoy these new crafting recipes!
Special thanks to
catclaw4335
and everyone else whose suggestions,...